Sacred Quest
How do we, humans, know when it is time to move on?
As with migrant birds, so surely with us,
there is a voice within, if only we would listen to it,
that tells us so certainly when to go forth into the unknown.
~Elisabeth Kubler-Ross
11 days total, including 4 days solo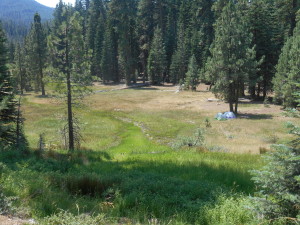 21 August – 1 September 2019
Mendocino Wilderness, CA

Drawn to Undertake a Sacred Quest in Nature?
At the beginning of the 21st century, living attentive and meaningful lives presents great challenges, personally, socially, and ecologically. Fatigue and over activity threaten to take over our joy and purpose. Pluralism  and individualism threaten communities with division and isolation.  We face enormous social and ecological needs that leave us struggling with how to live in harmony with all living things. All the while, we long to hear God's call for life anew.
A Sacred Quest invites people of diverse beliefs and practices to enter into community and the solitude of wilderness, in order to listen for a sacred voice. It beckons people to discern the passion and wisdom of their heart, within their own traditions, and to bring back what is theirs alone to give to the world.  It calls people to go out, not simply to leave others behind, but to discover how to contribute to a regenerative, joyful, thriving, and just world by embodying their unique callings.
Too often our gifts become muddied in old, worn out ways of living as well as withered roles and relationships. To notice a divine call for this particular time in our lives, we often need to allow tired patterns and roles to die. We need purposeful transitions. They may take the form of the publicly recognized ones, such as graduating, marriage, a new job, becoming a parent, losing a parent, retirement, or elderhood.  Or they may take the form of internal transitions, such as embracing the courage to grieve, deeply accepting oneself, severing the hold of trauma, or boldly stepping into one's purpose.
Whatever their form, these transitions involve both letting go and taking on. Too often we negotiate those passages without much intentionality and without much support from the people and communities with whom we live. The wilderness provides a graced container for those sacred transitions. The Mystery of God's presence enlivens the earth and all its creatures, offering the human creature a clear mirror of love and truth. In the wilderness, we come to know ourselves before the One who claims us as Beloved, who delights in us, and whose calling empowers us to serve more honestly and sustainably.  These callings help us participate in manifesting justice and compassion, here and now.
Sacred Quest offers a journey into the wilderness to mark the movements of our lives by discerning the movements of the Spirit, as we seek to live into the loving of ourselves, our neighbors, and our God. The Quest, then, invites people to go out into the wilderness to fast and to be in the solitude of nature for four days, so that they might return full of Love to share in daily life.
Word of Mouth

"The time in the desert was one of the most freeing experiences in my life.  My understanding of creation, self, God, politics, community and the human condition was challenged in beautiful ways."
– Rev. Scott Hardin-Nieri, Asheville, NC
Sacred Quest's Four Stages
Severance Stage
This stage begins as soon as a person decides to engage in a Sacred Quest and turns toward the preparations for such a journey. To clarify one's purpose for undertaking a quest, a person writes a letter of intention, naming as clearly as possible what inner and/or outer transition she or he seeks to mark and the current life events surrounding it. Sometimes it is already evident what new life stage will be taken on and how it will enable someone to live more fully into God's calling; other times, those insights emerge in the wilderness.  The letter of intention simply narrates what is evident now.  The Severance Stage includes physical, psychological, mental, and spiritual preparations in the months and days before the quest. Our first three days together as a group complete the severance stage.  You will receive details about them and our whole schedule once you have been received into the program.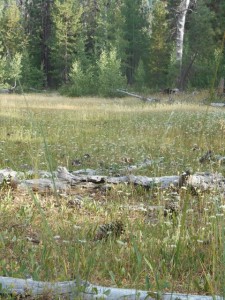 Threshold Stage
This stage begins at dawn in the wilderness when you step through the threshold circle for the four-day solo time. The options to heighten your experience with fasting and solitude in the wilderness are personal choices. The threshold time invites you to discover your way with rituals, prayers, songs, and other personal ways to make meaning for your intention. The final night some choose to remain awake, consciously attending to the dying of the old self and the birthing of new life with the rise of the fifth morning's sun.
Reincorporation Stage
This stage involves moving back into the body of our questing community. The questing community offers a space to invite you to tell your story and listen to each other's stories, discovering meanings and new gifts, confirming each one's passage into a new life stage, sharing support, journaling, and celebrating. And eating, of course!
Integration Stage
This stage presents the greatest challenges, calling for the most courage and commitment to what is life-giving. Discovering how to tell your story to family and friends helps you begin to integrate what you learned in the wilderness into your daily life and how to offer your gifts to the world.
Word of Mouth
"This Quest was an unparalleled invitation to pare down to my most essential being, to let go of old habits and perceptions, and to ponder the new thing that God is wanting to birth in and through me as I prepare to turn 50. The desert was amazingly rich and deeply nurturing – hardly what the landscape conveys when one first arrives."
– Sheila Denton, Occidental, CA
Sacred Quest Application
A letter of intent is due by 21 May 2019. Because of the intensity of this experience in the wilderness, intentional preparation is essential for a safe and meaningful process. Therefore, your letter of intention helps to name your purpose and the occasion for claiming it. For questions about the letter, see the description of it in the Severance Stage (above). With quality and safety in mind, we are able to include up to ten people on the trip. Please submit your letter of intent to Nancy Wiens via email at nsw333(at)gmail.com. We will respond to your letter by 1 June at which time a $350 deposit will be due. No previous backpacking, camping, or outdoor experience is required.  Assistance by the guides is readily available.  Questions?
Program Dates & Costs 
Arrival: Wednesday 21 August, by 7 p.m.
Departure:  Sunday 1 September, after 6 p.m.
Program Cost: $1,195 includes organic meals in the wilderness.
Additional Costs:  Lodging and meals during the preparation period for 3 days.  Transportation to the wilderness area will be worked out among participants.  Some lodging may be available at group rates.  Please inquire about transportation and lodging in your letter of intention.