Building Resilient Families
Cultivating Vitality, Wholeheartedness & Character

Returning Families, Register Here
New Session:  Begins September 21
Do you want less:
Frustration, yelling, and demands?
Regret "How did I get here again?" and "Did I really just say that?"

Day to day grind with your family?
Do you long to:
Get resourced to navigate your family's ever-changing needs?
Find empowerment & support with people in the same boat?
Concentrate your time & effect change with a focused strategy?
Leverage your strengths & support your limits with a holistic approach?
"These sessions on building resilience have given me tools that make such a difference in my life.  I used to yell and get really frustrated with my kids a lot. Before I learned these skills it never occurred to me that I had any other choice but getting upset with them. Now I know I have many choices.  I have also seen changes in how my children and I all act toward each other, all for the better."  —Mother of 2 elementary-aged kids
Then come dig into our Resource Clusters

Enjoy greater peace as a parent & foster belonging and fulfillment in the family
 Mentorship Based in Research and Tested in Practice
Wisdom from Brené Brown, David Brooks, Sara Gottfried, Mahatma Gandhi, Ignatius of Loyola, Henri Nouwen, Marshall Rosenberg, Nick & Jessica Ortner, and others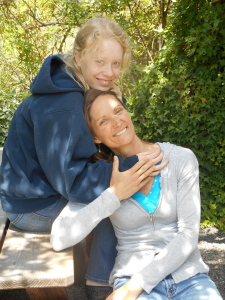 Spring Junior Year
Every Resource Cluster includes a session with Nancy's daughter, Erin, a college student who has contributed to and experienced this kind of family resilience.  She also co-designed the clusters and overall approach.
"I have known Nancy for 15 years. I believe her to be one of the most insightful individuals I have ever known. She has an uncanny ability to connect the dots among the fragments of our incredibly busy lives in a way that brings wisdom, peace, reflection, and connectedness. I have watched her nurture her daughter, Erin, as a single parent with resiliency, wisdom, and intention. She brings all the insight of an impressive, academic background in spirituality and behavioral psychology and connects it to real life.  I have been asking her for tools to help me navigate the 'tween years and into junior high and high school with my twins. Simply put – she is amazing." —Nancy Svendsen, Local Mother
If you're also hungry for more tools, 
Join this community to navigate the Early Years, Childhood, Adolescence & High School-to-College
Release the myth of perfection & choose engaged parenting to Build a Resilient Family:  alive, empowered, respectful, responsible, trustworthy, compassionate, hopeful
Mentored guidance to:

cast a compelling vision for your family's well-being,

commit to your vision and develop inner resources,

overcome obstacles and challenges,

strengthen practical skills,

optimize your environment, and

strategize effective and sustainable actions


A 360 degree / holistic approach to your family

Skills and sensibilities that advance with your kids' growth

Approaches tailored to specific gifts and limitations in parents and kids

Companions


Practice opportunities, while having fun

New concepts unpacked and explored

Place to try on new ideas and recover from old habits

Discernment and decision-making skills for the whole family

Recent neuroscience research on attention, stress, habits, etc.

Calming productivity practices for all ages

Emphasis on the whole person and the whole family

Health & nutrition daily patterns
"Nancy has a really good way of explaining things that I can use in my daily life.  Every time we meet, I come away with good insights about myself and tools to use with the kids.  Our household has become a much calmer place in the last few months, and I am grateful for the opportunity to benefit from Nancy's experience and wisdom."  —Local Mother of 2 children
Complimentary Introductory Session
Parents with children of all ages
Come experience Nancy's passion behind this mentored approach

Weigh in on your hopes & needs for future Resource Clusters
Ask your questions & find a network
August 29, 9-11 am
Bring someone you want with you on this journey & learn about companion prices
Building family-wide respect and character

Engaging the college process by offering calm and empowering support to your kids
Discovering freedom in having clear boundaries


Playing together as a family

Nourishing you and your family inside and out

Navigating financial stress & preparing for college financial aid

Transforming the inner critic within you and within your kids

Exploring the difference between acceptance and approval
Learning how mourning brings reconciliation in a family
Discovering the particular gifts and limitations of each kid

Creating sustainable routines to empower family thriving

Designing for restorative sleep and nourishing meals

Leveraging your knowledge and experience, while honoring your kids' choices
Building money literacy with your kids and talking about money with them as reflection of your values

Rewiring your brain to make more life-giving choices

Transforming shame, blame, and depression

De-toxing from scarcity and other "not-enough" gremlins

Tending your passionate life


Teaching kids how not to give away their power and to respect authority

Delving into sexuality with your kids and parenting different genders

Exploring how time in nature benefits attention span and boundaries

Co-creating rites of passage to navigate your family's life transitions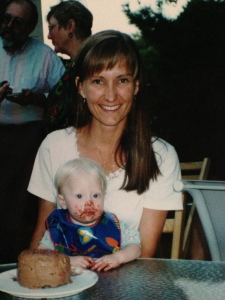 First Birthday
Join us now so that you and your kids thrive in the journey through childhood to college
Here's what a young adult who has worked with Nancy says about her skills in helping youth and young adults thrive:
"I am a student at Eastern Washington University, and I cannot even begin to explain how much I have grown these past three years because of the regular talks I have with Nancy. I am a Community Advisor at my school, and we had training for literally 18 hours a day, with the same people all day. I despised it. I cried everyday, and I had a hard time eating. I had a meeting scheduled with Nancy sometime within that two-week span, and it was the best thing that could have happened. She really put a lot of my emotions in perspective for me. I found a safe haven in this garden on my campus, and Nancy explained to me that the garden was where I went to find myself and ultimately God. After our conversation, CA training went by a little easier, but the fact Nancy knew how to explain a lot of my own emotions to me is what really resonated with me.  I really do not think Nancy realizes how much of an impact she has made on my college experience, let alone that she is a guide for me while I develop as an individual. I am so grateful for her." M. M., College Junior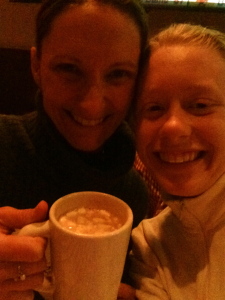 East Coast College Tour
Invest in Building A Resilient Family
by August 29th

for the Fall Resource Clusters—
Groups no larger than 8 people
Companion Pricing

Half Dome, turning 13